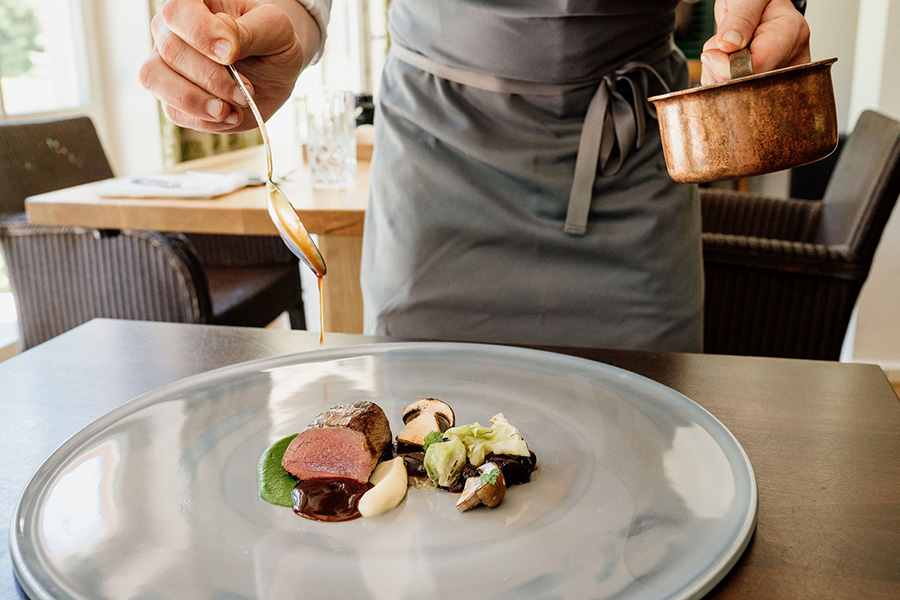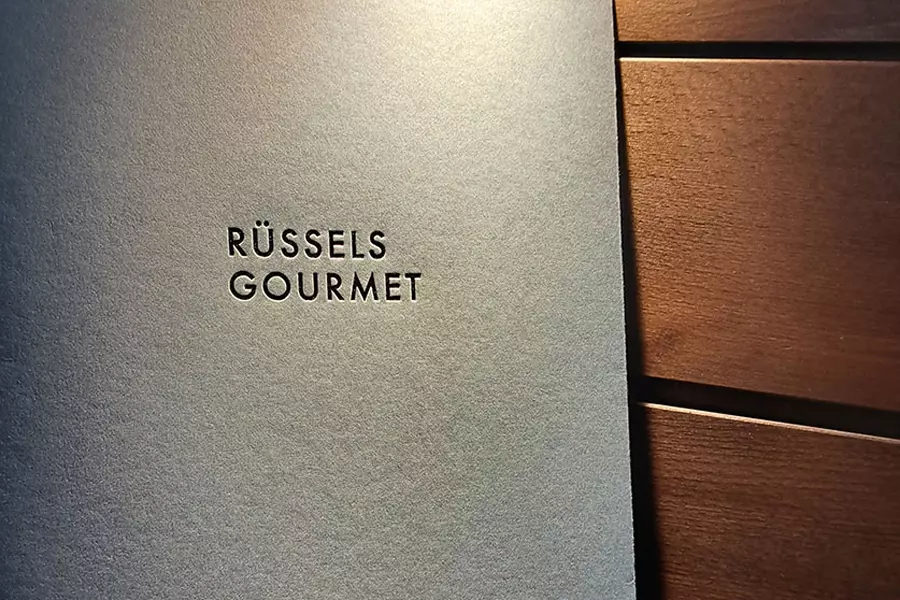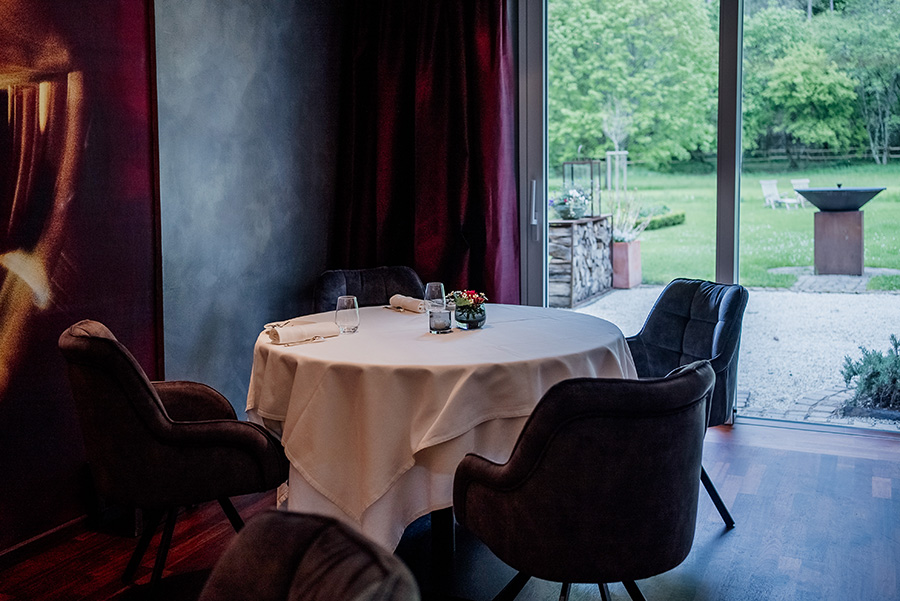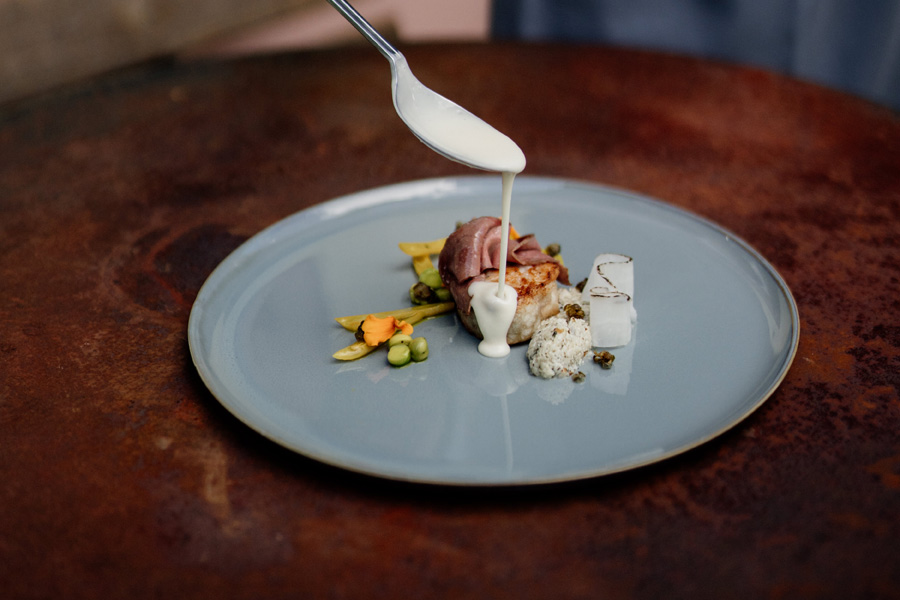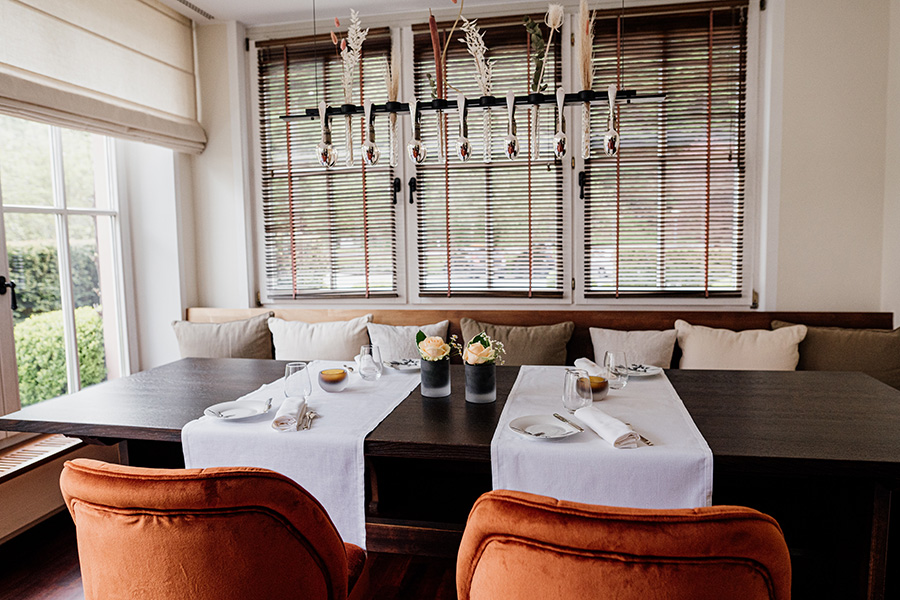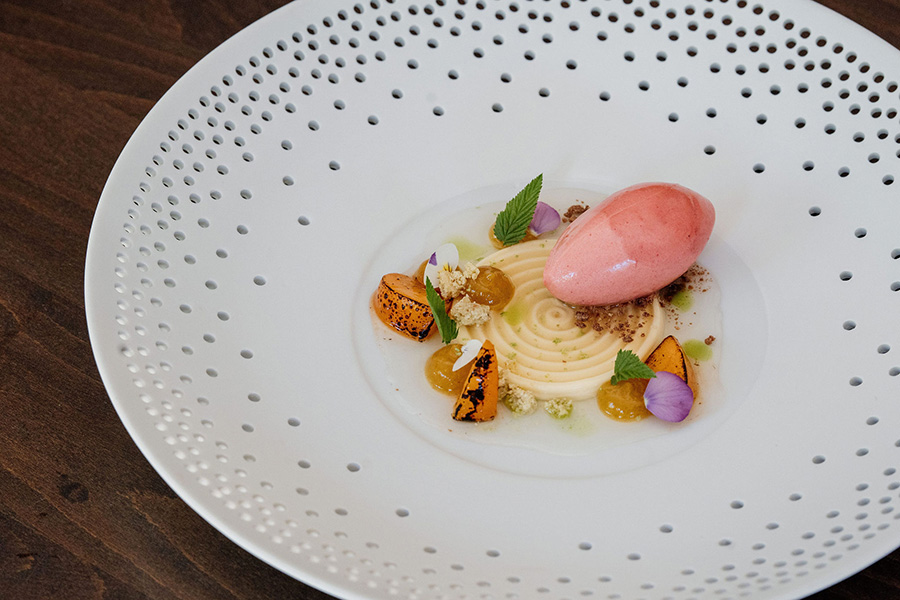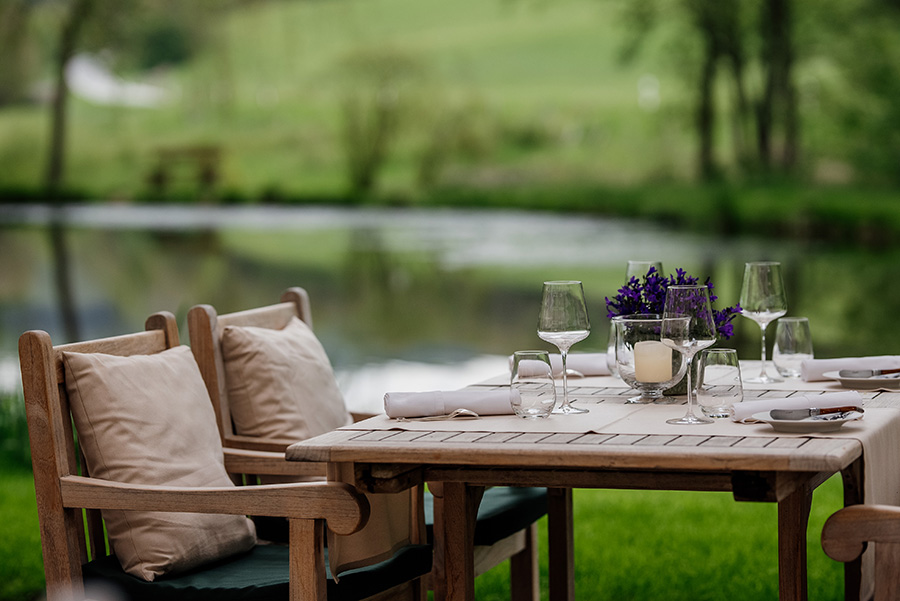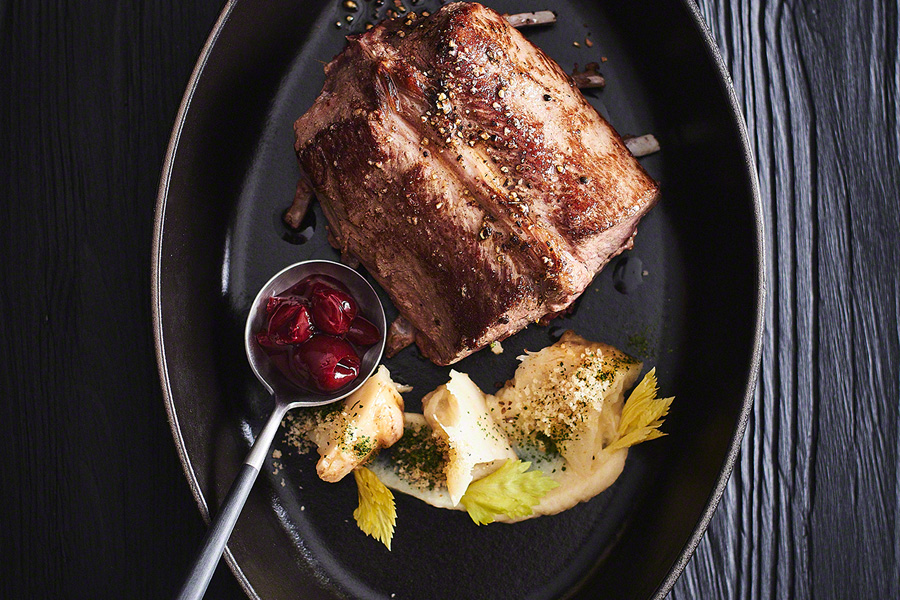 GOURMET RESTAURANT
Fine food creatively prepared: fresh, regional and of the highest quality.
In our gourmet restaurant we serve creative and modern "New German Cuisine" at Michelin star level with a distinctive regional touch.
——
We rely on the excellent quality of our local producers, who bring the best from Germany and from the tri-border region to our kitchen. The menu is available in 5, 6 or 7 courses, with a choice of wine accompaniment.
1 Star Guide Michelin, 17 Points Gault Millau, FFFF+
RESTAURANT HASENPFEFFER
Local country cuisine with the aroma of our forests, meadows and rivers.
The second restaurant in Rüssels Landhaus was born out of Harald Rüssel's passion for hunting and christened Hasenpfeffer. Local country cooking is made tangible with excellence and dedication, and the modernly interpreted dishes are prepared from the highest quality food.
——
Nature around us is a rich cornucopia and we love to draw from it. At Hasenpfeffer we serve delicious country dishes, often with fresh game from our own hunting grounds. Sophisticated vegetarian dishes are also on our menu as a matter of course.
The Hasenpfeffer restaurant also offers a stylish setting for special celebrations for small culinary groups. Patron Harald Rüssel personally puts together a perfect menu and excellent corresponding wines.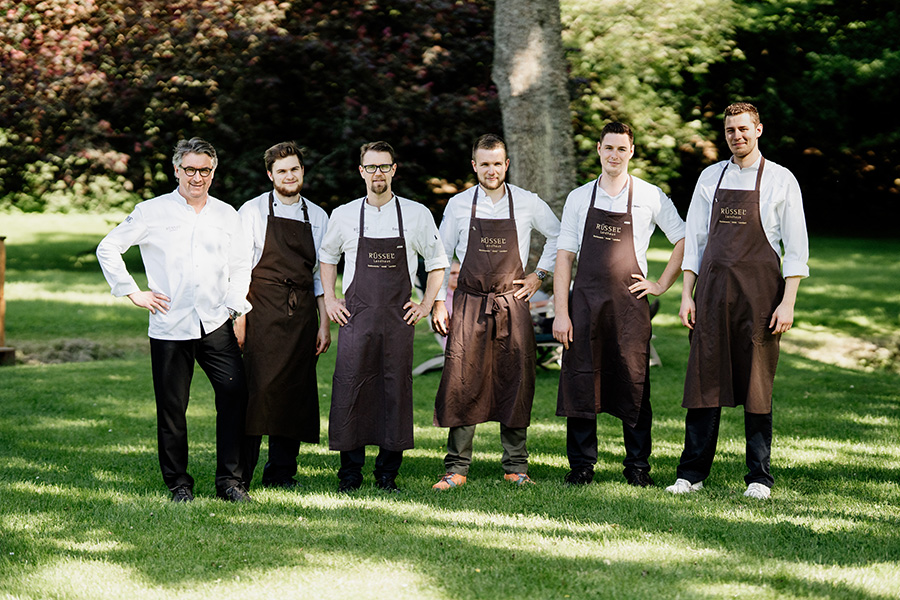 ON HAND FOR GOOD TASTE
Neverending passion
Whether in the gourmet restaurant, in the Hasenpfeffer restaurant or on the newly designed terrace by the hotel's own pond: Ruth and Harald Rüssel and the Landhaus team look forward to gourmets, gastric adventurers and regular guests. Relax with casual fine dining and, if you wish, spend the night afterwards in one of our rooms or suites.