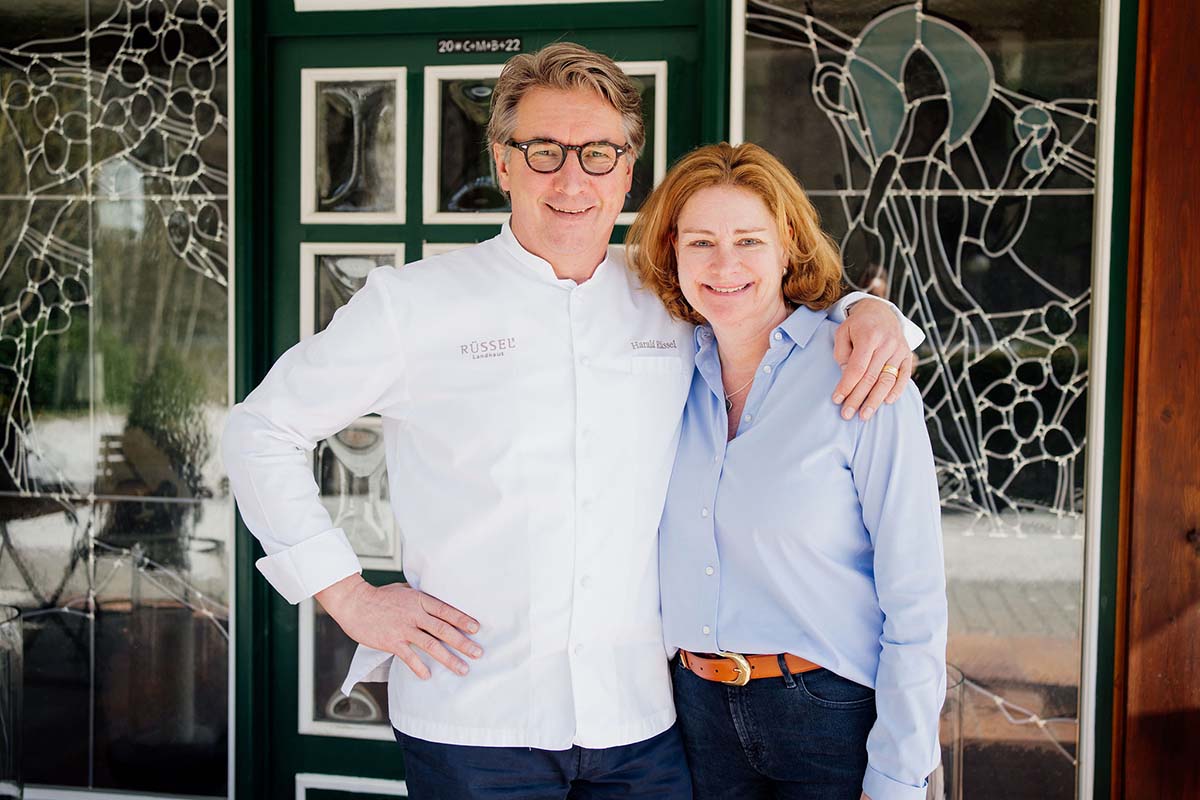 Ruth und Harald Rüssel
Being hospitable means providing warmth, nourishment and tranquillity.
In October 1992, we realised our dream of a joint hotel and restaurant in Naurath/Wald in the Drohn Valley. And we haven't regretted it for a second since. Ruth is in charge of the design of the hotel, manages the service and is the sommelier – Harald is in charge of all culinary matters. For us, the perfect mix – supported by a first-class team!
A wine grower's daughter
A feeling for wine and the grapes of the Middle Moselle are in Ruth's genes. She comes from the family that owns the renowned Nik Weis – St. Urbanshof winery in Leiwen. After working as a sommelier and training as a restaurant manageress at the Traube Tonbach, Ruth worked in various service positions and met Harald Rüssel at the Schweizer Stuben. From there, the two moved to the restaurant "Zur Traube" and then started Rüssels Landhaus in Naurath / Wald.
#therestishistory
AWARD-WINNING CHEF
——
An apprenticeship with Klaus Mann at the Burgkeller Romantic Hotel in Stolberg, as a young chef at "La Becasse" in Aachen with master chef and mentor Christof Lang. Then to Jo and Philippe Rostang's "La Bonne Auberge" in Antibes in the south of France, followed by stations in the "Schweizer Stuben" with Dieter Müller and Fritz Schilling, in Wertheim-Bettingen and in the restaurant "Zur Traube" with Dieter Kaufmann in Grevenbroich.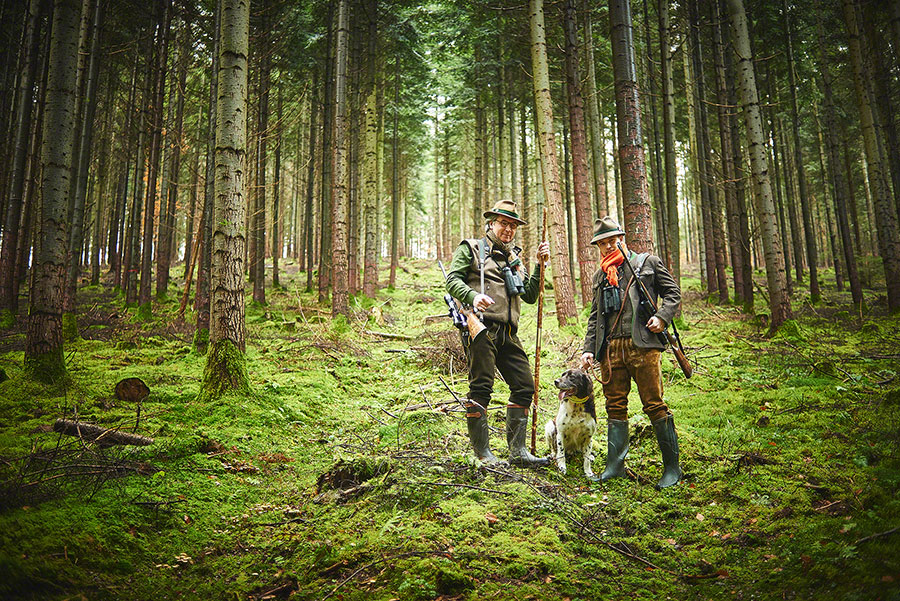 FAMILY & TEAM
——
Ruth and Harald have a daughter and two sons. Maximilian, the eldest son, is part of the kitchen team at Rüssels Landhaus. Both sons are – just like their father – ambitious hunters who like to prepare meat from their own hunting grounds.
Without a good team, there is nothing. Each member is important, and there is value in each task. Our team sticks together, supports each other across the board and has a whole lot of fun rocking the kitchen and service for our guests together.
crew love is true love