EVENTS @ Rüssels Landhaus
Special experiences that we remember fondly.
18.07.2021
---
Sommerfestival @ Rüssels Landhaus, 2 – 8 pm
---
We are looking forward to wonderful food, outstanding wines, sparkling wines and other beverages; we are already nodding our heads to super music by the band "Jomtones Unplugged" and just know that there'll be great weather! And we are proud of these special guests: Alexander Herrmann Posthotel | Alexander Huber, Huberwirt | Nik Weis, Weingut Nik Weis – St. Urbans-Hof | Weingut Rudolf May | Le Pain Traditionell.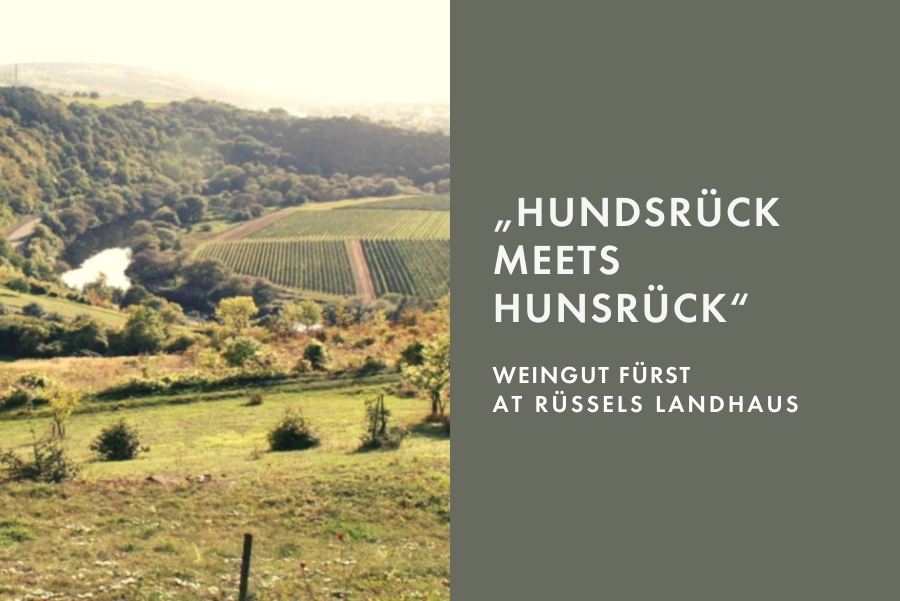 date: to be announced
---
Weingut Fürst at Rüssels Landhaus: "Hundsrück meets Hunsrück"
---
The Rudolf Fürst vineyard in Franconia has the best climate and perfect soil. One of the top vineyards is the VDP Große Lage Bürgstadter Centgrafenberg, with the filet piece Hundsrück and the Klingenberger Schloßberg. If this is not a coincidence, we thought to ourselves and would like to present you, among others, the wines from this site in Hunsrück in Rüssels Landhaus. All red and white wines are dry and are harvested exclusively by hand.
The exact date will follow.
Advent Sunday (date: to be announced)
---
Weihnachtsmarkt @ Rüssels Landhaus
---
The Christmas market that we initiated in 2019 brought so much positive feedback that it should directly initiate a tradition. Unfortunately, that didn't work out in 2020 – but we will organise a festive Christmas market for and with you again this year.
The exact date will follow.
——