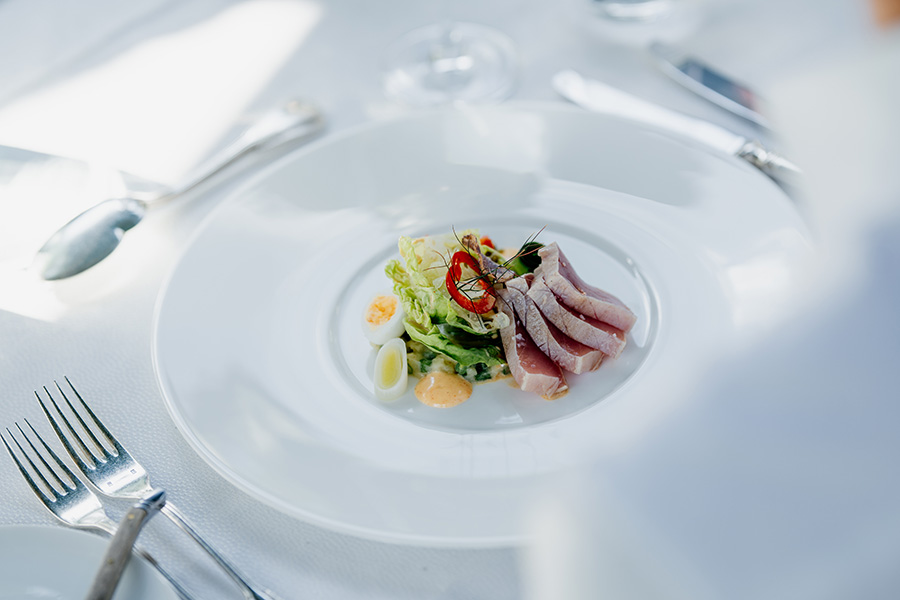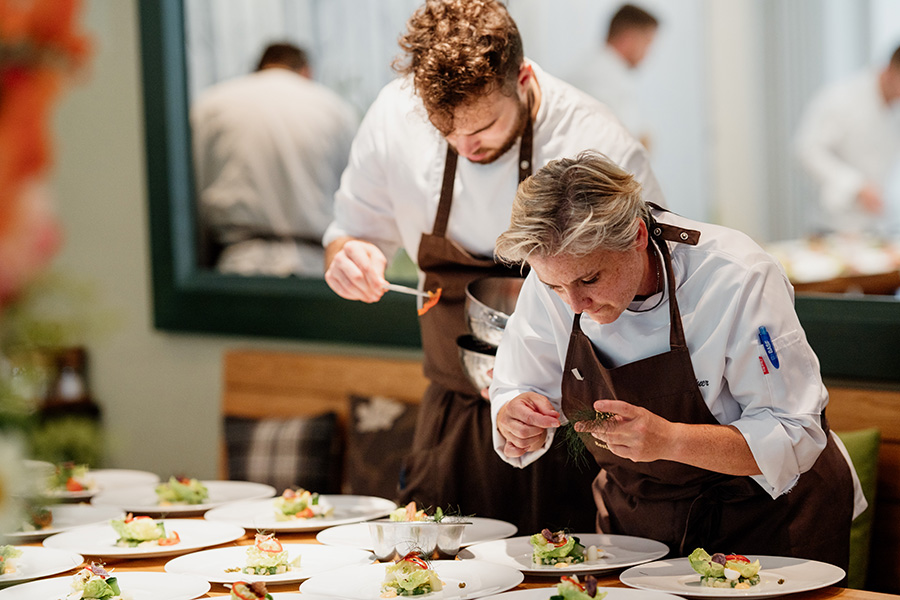 CATERING – COUNTRY STYLE
impressed guests – relaxed host
That special meal away from Rüssels Landhaus – whether in a location with kitchen or our own mobile setup: no problem. Rüssels country style catering is imaginative, engaged and tailored perfectly to your needs. And if you like, we'll bring our service staff too.
Private celebrations in Restaurant Hasenpfeffer
We are happy to host functions for groups of up to 50 in our Hasenpfeffer restaurant. We prepare the menu and drinks exclusively for you, and provide you as hosts with detailed advice in advance.
——
Enquiries for catering out-of-house or for private parties in Rüssels Landhaus
Planning ahead? Whether it's a reception, a business event or an exclusive celebration – we've got great ideas for the perfect dishes and drinks to match. Simply fill out the contact form and give us your preliminary ideas. We' ll get back to you within two working days.